Back to top
News and Announcements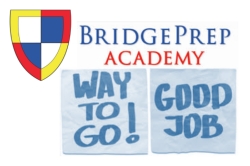 Hard work pays off

CONGRATULATIONS to our Bulldogs!!!
School grades are out and BridgePrep has shown great improvement in their overall performance!
From the Florida Charter Schools alliance: "Congratulations to the many charter schools who improved their overall performance including: #Bridgeprep Academy of Hollywood Hills, Ben Gamla Preparatory (Broward), Immokalee Community (Collier), Pinecrest Prep (Dade), Somerset Oaks, #Bridgeprep Village Green, #iMater (Dade), Alpha Charter, Glades (Palm Beach)...and many, many more."